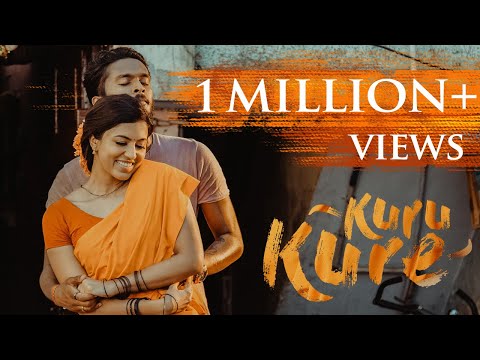 File Name: KuruKure - Teejay's Official Music Video | Anju | Anthony | Jenson
Duration: 5.15
View:: 3.485.024
Uploader: Filmbery Media
Published:
TeeJay's Kuru Kure, the Most Anticipated Tamil Music Video in 2018. The Combo Jenson & Teejay is back after MuttuMuttu, Aasai , Vaanavil & TheanKudika.
#KuruKure is an upgraded version, sung, composed & written by #TeeJay Arunachalam.
Music re-produced by Jones Rupert.Presented By #Filmbery.
The visuals shot by Jenson Singarajah . Teamed up with Editor #AnthonyGonsalvez
the man behind many Big films; #Ghajini #Nanban 2.0 #Endhiran #VTV
Here's the Official Music Video of TeeJay's #Kuru #Kure
Presented By #Filmbery.
Produced By : Jenson Singarajah
Directed By : Murali Krishna
Cast : #Teejay, Anju Kurian , Kaali Venkat
Edited By : Anthony
DOP : Jenson Singarajah
Music : M.S.Jones Rupert Niranjan
Choreographer : Rajesh 
Art : Murugesh 
Executive : Sujeeth Emmanuel
MUA & Stylist : Thusha Sri 
DI : Dineth Epilanaya
Design : Darshan & Arjun
Story Consultant : Tamilarasan ShanthiRam
Associate Cameraman : Thippu 
Assistant Cameraman : Subash
Assistant Director 1 : Ramesh
Assistant Director 2 : Sridhar
Assistant Director 3 : Jai
Stills : Venkat Bala
Production Controller : Kalaivaanan
Production Manager : Velumani 
Production Supervisor : Dinesh
Production Unit : RamRaj Unit 
Second Unit : Lights On (Gopal)
Spread the Love, share, it ,& Give us your feedback.
All Rights Reserved ©️ Video - Filmbery Media Limited / Audio - Oru Nation Entertainment
Filmbery Media FB Page: Filmbery
Follow us on Instagram -
https://www.instagram.com/f...