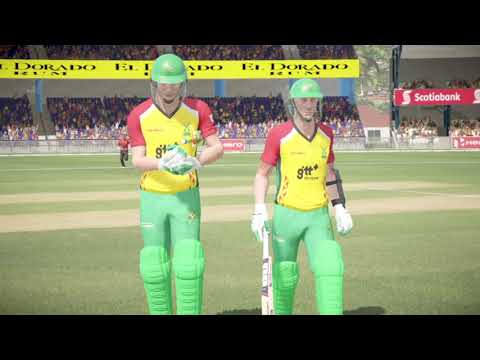 File Name: Final - Guyana Amazon Warriors V Trinbago Knight Riders highlights | DBC 17 Gameplay
Duration: 22.25
View:: 3.960
Uploader: Alive Gaming
Published:
CPL 2018 Final - Guyana Amazon Warriors V Trinbago Knight Riders highlights | DBC 17 Gameplay
Game - DBC 17
Platform - PS4
NOTE - This is not the actual cricket match. This is just a remake of the match in a video game. It is clearly mentioned in the video title that this is just a gameplay video. If you think it is the real match please leave the video. Also, under the the copyright section, I have not violated any law. Thanks.
Don Bradman Cricket 17 brings a new revolutionary control system delivering the best batting, bowling and fielding experience by providing you an even greater level of variety and precision of play. Bat like a pro with the new helicopter, reverse sweep and scoop shots. Stump your opponent by mixing up your fast deliveries with leg-cutters, off-cutters, cross-seam or go with spin deliveries including the doosra or googly. Enhanced fielding including a new 'reflex catching' system. Fielding also includes slides and tap backs inside the boundaries, plus relay throws .A deeper career mode that gives you the choice between a seasoned pro or a rookie just starting out in club cricket. Motion captured first class cricketers, including female cricketers for the first time in all game modes. A world first stadium and logo creator that allows you to customize and share your play experience. Download and play with thousands of community created players, teams, umpires, stadiums and logos.
Be sure to leave a like
Please subscribe and turn on the notifications button for more!
Like share and subscribe